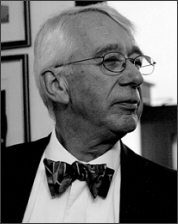 Chivers Trust was set up in 2007 to honour the memory of Roy Chivers, who lived in Norwich from 1985 to 2007. Roy was a lovely man whose own introduction to hearing music played live as a schoolboy inspired a lifelong passion for the direct experience of playing and listening.
He loved the special excitement of live performance by musicians, singers, opera, and theatre.
The Trustees are Caroline Chivers (Chair), Hilary Battye, Sally Floyer, and Roger Rowe.