Christmas Frost; English Touring Opera with North Elmham School, December 2010
Christmas Frost was a new opera for children written in collaboration with the entire primary school of North Elmham in Norfolk. Two sell-out performances took place in suitably icy conditions in December 2010. English Touring Opera worked for a number of days throughout the autumn term with every class in the school (including Reception), devising songs, lyrics and stories around the character of Jack Frost.
Composer Russell Hepplewhite, director Gareth Machin, and designer Anna Bruder led the creative team. They were joined by ETO singers and players for the performances and every child in the school performed.
The project was funded through the auspices of Chivers Trust and FONES (Friends of North Elmham). It is the start of longer-term work with the school, including participation in the ETO production of Fantastic Mr Fox at the Norwich Theatre Royal in 2011. Christmas Frost is available for other primary schools. There is a score and accompanying CD. Contact English Touring Opera for more details.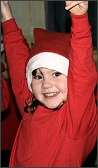 Shakespeare Schools Festival, November 2010
Shakespeare Schools Festival is a non-competitive, supportive and celebratory opportunity for young people of all abilities and disabilities to perform half-hour Shakespeare plays at the Norwich Playhouse. The project enables teachers to develop drama skills and new ways of teaching through doing, supports participants' social, personal and professional development, and promotes emotional maturity and strong social values.
Eight Norfolk Schools took part: Dereham Sixth Form College (The Tempest); Northgate High School (Romeo and Juliet); Reepham High School (Twelfth Night); Taverham High School (Macbeth); Aylsham High School (A Midsummer Night's Dream); Elm Tree Middle School (Macbeth); Litcham High School (The Tempest); Thorpe St. Andrew School (Much Ado About Nothing).
Performances were held at Norwich Playhouse on 2nd and 3rd November 2010.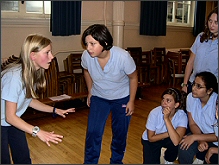 Theatre Royal Schools Project, Autumn 2010
Fairhaven Primary School, South Walsham, St Edmunds School, Acle, and Hemblington Primary School used thematic and musical themes from Rossini's La Cenerentola to create their own 15 minute operas.
The children performed their work on the main stage at Norwich Theatre Royal on Sunday 14th November 2010.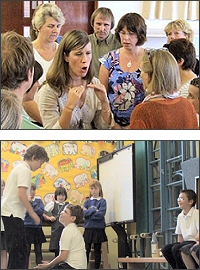 The Garage developed a project which supported 17 young people to work with professional writer Molly Davies to develop a new play as part of National Theatre's 'New Connections'. The work was created through a series of master-class workshops and creative sessions in which the young people explored their ideas of the story and how it could unfold. Support from the Chivers Trust enabled the Garage to commission a professional director to support the group to produce a professional quality performance.
This project has enabled the development of an exciting new play for and by young people themselves. It provides a platform for local young people to demonstrate their creativity at a national level and provides a 'voice' to those who have not experienced theatre before.
The play was presented at The Garage Theatre on 16th and 17th April 2010.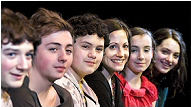 Theatre Royal Schools Project, Spring 2010
Lynsey Docherty and Howard Moody guided teachers and schoolchildren in an interpretation of Mozart's The Marriage of Figaro. Three Norwich schools took part: Bluebell Primary School, Avenue Junior School and St. Michael's Junior School.
The workshops culminated in the children performing their own operas at Norwich Theatre Royal on Sunday 28th March 2010. More details at the Theatre Royal website