Theatre Royal Norfolk Schools - Two Projects
The Spring 2015 project (£2,000) worked with Firside Junior, Kinsale Junior and Magdalen Gates Primary schools. The children involved developed their own versions of Puccini's La Boheme.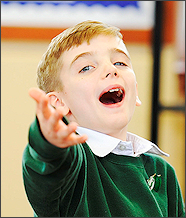 This theatre company champions inclusive theatre for people of all ages and has many members with disabilities and additional needs. Their production of In Love and War was their first full length, stand-alone production and proved to be very effective.

The Garage Trust (£2,000)
A grant towards the programme of summer activities for young people in Norfolk aged 7-25 with a support worker to help the more vulnerable young participants. The production this year was The Jungle Book.
Brook Street Band - Getting a Handle on Handel - Phase 2 (£1,500)
This grant supported phase 2 of the programme, extending the work in Bealings School to collaborate with Rhodes Avenue Primary School, Haringay. The schools worked with librettist Alasdair Middleton and composer Matthew King to create a 21st century oratorio inspired by Handel's L'Allegro, Il Ponseroso ed Il Moderato.
The resulting oratorio Il Pastorle, L'Urbana e il Suburbano was first performed at the Britten Studio, Snape on 10 July 2015.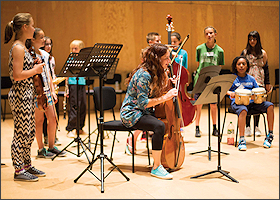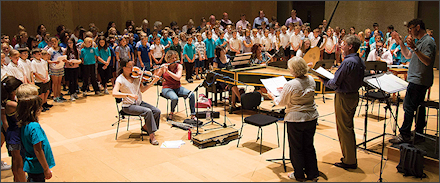 Aldeburgh Music - Celebration of schools of Music (£2,000)
This project is the result of a long standing partnership between Aldeburgh Music and Suffolk County Council and engages nearly 1,500 students from 44 county maintained schools in Suffolk. Each school presented performances around the theme My Suffolk, including works by Suffolk composers, compositions based on Suffolk, and even the exploration of plainsong in the traditional Saxon costume. The Trust grant was given towards the cost of workshops during the final day.
Shakespeare Schools Festival (£2,000)
The grant contributed towards resources, workshop and performance activity in Norfolk and Suffolk. Feedback again confirms that participation results in increase in student's confidence, ability to express themselves creatively, and improved student teacher relationships.
The grant contributed towards a project which was part of the Flipside Festival, a celebration of Brazilian writing and music, at Snape. The workshops were led by Phelan Bourgogne, accompanied by two Brazilian musicians, and enabled local children to learn and perform a group of Brazilian songs.