Theatre Royal Schools Project, Autumn 2013
The Autumn 2013 Norfolk Schools Project worked with 77 children from Spooner Row, Tacolneston, and Wreningham Primary Schools. During the project the children developed three mini operas inspired by Hansel und Gretal.
56% of the children had never seen or heard opera before. The project evaluation found that the children felt more creative, focused, confident and proud following the project.
"I really want to do it again. It was fun and I loved making my family laugh."
Child
"I felt very proud of my son as he can be very shy and uncomfortable. He seemed happy, relaxed and I could see he was trying hard to give the best he could. It brought tears to my eyes and a lump to my throat watching him and his friends put on such an amazing show, with so much joy and enthusiasm."Parent of participating child
"A heartfelt thank you from everyone at Spooner Row to all involved with the Theatre Project. I feel genuinely moved by the whole experience. To see my children up on stage having the time of their lives was something I shall never forget. We are extremely lucky that the Theatre funds such a revolutionary Programme. Long may it continue! You are encouraging the next generation of singers, actors, musicians and theatre goers. Before the project, I never thought that I would take a class of 23 children to the opera and they would come out saying that it was the best thing they had ever seen. This project has made a seemingly inaccessible art form a source of enjoyment and inspiration for children. Thank you!"
Teacher, Spooner Row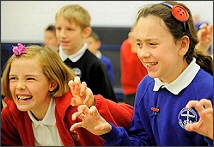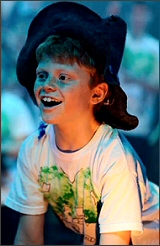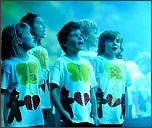 Total Ensemble in Dignity (The Right to Move), Autumn 2013
Total Ensemble Theatre Company champions inclusive theatre for people of all ages and has many members with additional needs. It performed a series of shows as part of the Hostry Festival at Norwich Cathedral culminating in a four part show entitled Dignity – The Right to Move – with a 23 strong cast led by the outstanding and charismatic Rebecca Chapman, who said… "they were only formed two-and-a-half years ago and what they have achieved in that time is fantastic, thanks to the incredible support from the Chivers Trust. That has allowed us to push forward at an incredible rate and what we saw on Saturday was a room bursting at the seams with young performers, many of whom had additional needs, and that is the magic of Total Ensemble."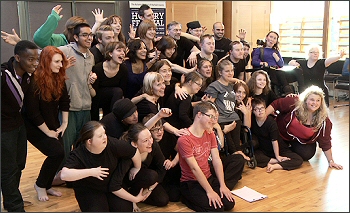 Getting a Handle on Handel - The Brook Street Band at Bealings Primary School, Autumn 2013
The Brook Street Band is an award-winning ensemble specialising in the music of George Frederic Handel which plays 18th century instruments and takes its name from the London street where Handel lived and worked.
Getting a Handle on Handel is a music education project that seeks to provide a quality experience of classical music for primary school children and families including those that don't normally engage with artistic activities outside school. It is based around Handel and his music as his unique genius in expressing emotion provides a wonderful vehicle for engaging young listeners and beginning their journeys as singers, players and composers.
The Band is visiting the school for a series of intensive workshops throughout the year. Each visit includes a whole-school assembly with live performances by The Band and an opportunity for the entire school and parents to view a short performance by participating children. The children will also visit the Handel House Museum in London and have the opportunity to share their work with a London primary school at a joint event at Wigmore Hall.