Project Funding 2018 / 2019
Theatre Royal Norfolk Schools Project (£2,000)
The Norfolk Schools Opera Project aims to give school children in Norfolk Access to opera. Four schools in Thetford worked all year with the Come and Sing Company to prepare and perform A Kind of Magic Flute which was performed on June 23 2019 by 120 children at the Theatre Royal.
The Garage - Beauty & The Beast (£2,700)
The Trust supported the Garage Summer Programme delivering activities to young people across Norfolk. Their summer production, an adaption of Beauty and the Beast involved over 50 young participants. Its value is perhaps best expressed by one of the participants who said "I have learned to be more confident by myself and with other people".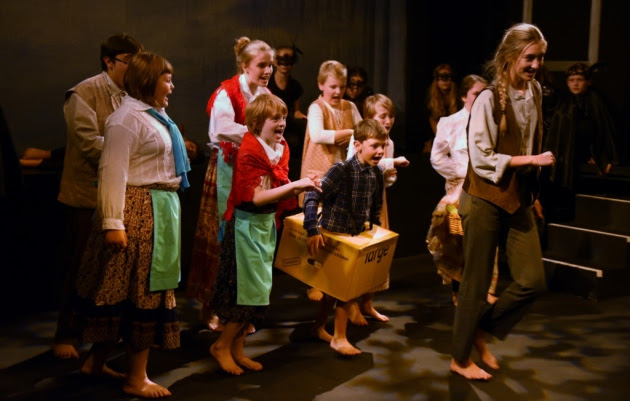 Jubilee Opera Trust Children's Choir (£1,000)
The Jubilee Children's Choir was a project involving Suffolk Primary Schools in two enterprises, Poetry and Words and Choral Singing.
Total Ensemble - Boy in the Lighthouse (£2,000)
The Trust continues to support this excellent company which provides inclusive theatre for many members with disabilities and additional needs. The donation this year was given towards the development and production of a new project Boy in the Lighthouse which was performed, with great success, as part of the 2018 Hostry Festival in October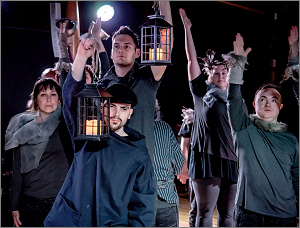 Shakespeare Schools Festival (£2,000)
The Shakespeare Schools Foundation, the world's largest youth drama festival, worked in eight towns and cities across the UK including Norwich, giving a total of nearly 25,000 young people the experience of staging their versions of a Shakespeare play.
The Chivers trust supported the Norfolk project, which involved local schools including Breckland (Macbeth), Freethorpe Community (Macbeth) Horsford C of E Primaries (Comedy of Errors), Old Catton Junior (Much Ado about Nothing) & White Woman Lane (Taming of the Shrew), four of which gave stage presentations at The Playhouse, Norwich.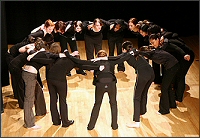 Woodbridge Choral Society (£1,000)
The Trust made a donation towards the cost of the children's choir in a performance of Britten's War Requiem
The donation was made towards the cost of The Performance Project concert in May 2019 under the title Sistema Sistema Composers. This will generate new repertoire for the Sistema in Norwich Orchestra and Ensembles. Regular concerts are given in Norwich, usually at the Octagon Chapel in Colegate. This group works with some of the most deprived children in West Norwich with the aim of improving their lives though participation in music performance in choirs and orchestras playing as a community group.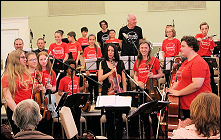 Spinning Wheel Theatre (£1,000)
Spinning Wheel provides a Summer School to give youngsters the opportunity to prepare and take part in full scale productions in Suffolk under the guidance of professional writers, directors, designers and musicians. This year was Wind in the Willows which was prepared over the course of an intensive week exploring script writing, physical theatre, characterisation, song and lyric writing. The final result, a full scale production, was given before an invited audience at the end of the week.
A post production survey revealed that there had been a 70% improvement in participants' confidence, and all of them said that they felt they had grained a greater understanding of how a show is created.
"I learnt a lot about characterisation and grew in confidence. Everyone was lovely and brought something to the table allowing me to learn a lot of techniques."
"I've learnt how to create songs/music pieces and put them into a performance."
"I enjoyed creating solutions to challenges with staging."
Participants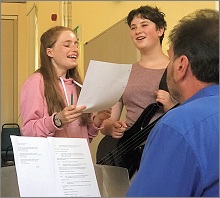 Young Norfolk Arts Trust (£1,000)
The Trust's donation supported a new film project at Catton Grove Primary School Film Project, entailing location work and use of Foley effects with musician Finn Anderson.
Wensum Junior School (£2,000)
The donation supported a new project Come Yew In looking at the history of Norwich and exploring themes of global migration, settlement and community through public performance.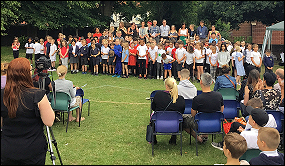 Eastern Edge Theatre Company - Dogfight (£425)
Eastern Edge are the only youth-led theatre company in Suffolk and the Chivers trust supported their musical production of Dogfight. Charlie Pittman, instigator and director of the young group writes: "Thanks to the Chivers Trust we were able to create a fantastic set and hire top quality equipment to ensure a professional level production, and without them it wouldn't have been the success it was."
Read the 5-star East Anglian Daily Times Review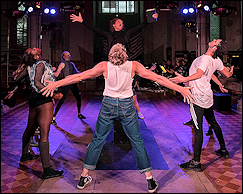 Access to Community Trust (£250)
This Trust develops an Arts and Education programme for young people at risk of being socially excluded, enabling them to integrate into society.